Can email delivery analytics help you market smarter to your customers?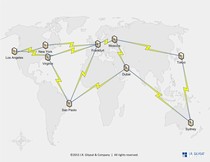 Recently I reviewed some material from my early days in catalog marketing and magazine publishing. The context of "deliverability" back then, as it still is today in the physical world, was all about understanding the postal system. Things like sectional center facilities (SCFs), zip code sort, zip+5, carrier route coding, bar codes, containerization, in-plant post office, merge/purge reports and site-penetration were just some of the things that were used to make decisions about getting your catalog or magazine delivered to the right people on time.
All of that seems to have been stripped away when deliverability was netted down to one item: the email address.
Or does it?
Read more...
www.irgilyeat.com