Is RFM still valid in the online world?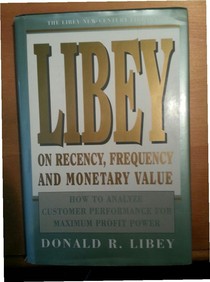 Years ago in New York City I was introduced to the concept of RFM modeling (recency, frequency, monetary value). I briefly met Donald Libey and sat through a discussion / presentation with him while he mopped his head with a handkerchief. He was very enthusiastic about the topic and worked up a sweat - I supposed the room and lights might have also helped. :) Ever since, I have been a fan of this approach to business and have found it to be exceptionally useful.
In my career, I have used RFM in many industries, have combined it with frequency momentum and extended it by adding "depth" metrics drawn from web site traffic. And yet, I pose the question today, is it still valid in the online world?
Read more...
www.irgilyeat.com